Two Lightweight quilter's cotton fabrics, Spice dot with matching floral and paisley. Great for small ($22) or medium ($27) tote.

This green and brown combo is great!
Two lightweight quilter's cotton pieces.
Designer Fabric. City Girl by Kitty Yoshida collection.
Purple Paisleys!
Lightweight Quilter's cotton. Designer Fabric. Za Za by Erin Micheal for Michael Miller.
Lightweight quilter's cotton. Blacks! Stripes and cool dots. Bling Bling by Michele D'Amore.
See this great
black paisley
as well!
Lightweight quilter's cotton.
Green/blue/bright Apple Green is a great with brown basket print as the straps.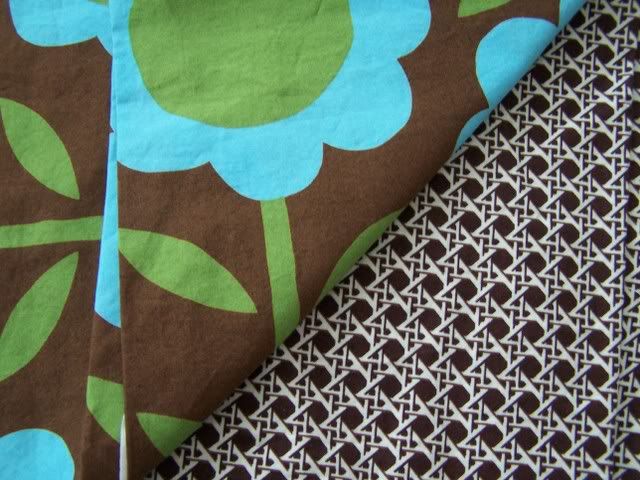 This flower print is an out of order Japanese print.
Order it now, it's the only yard I have left!