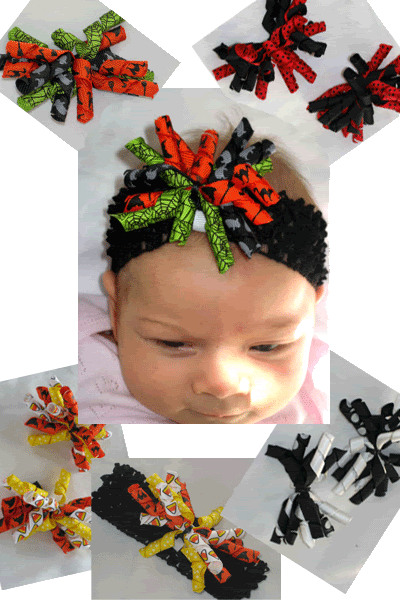 Adorable little girl pretties! Perfect for Halloween outfits!
Small 'Corker' Style Clippies.
Little girls can easily wear one or two bows (clipped together). They can be clipped to a coordinating headband and they are great for babies. Mix and match to create the perfect look! Lots of colors and styles to chose from.

Custom orders available. Able to match outfits!
Pricing ranges from $3 to $10.
Contact us for more details and to begin designing.
Bows are about 3" across. These are single layer. There are several options with bows from multiple stacking layers to 3, 4, and 5" styles. (See larger bows here).
More Corker Bows. Contact us for more ideas and custom orders!
Christmas Bows will be available in mid October!