Great for Larger Totes as well as small and medium totes. Also wonderful for the Hobo purse.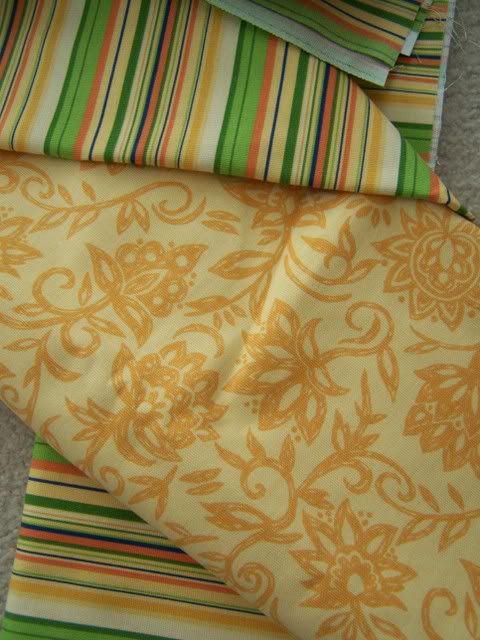 Yellow floral with Yellow/multi Stripe.

I know what you're thinking. This seems ho-hum. But honestly when you see the stripe paired with the floral and then the stripe also used as the bag handles it all POPS! See
these bag
s and
this bag
for examples.
Crimson Red Paisley with multi stripe.

Navy blue Floral with Blue multi stripe.
All light upholstery fabrics are Dry Clean Recommended and have a water repellent coating.